From a movie premiere to brunch with friends, Ini Dima Okojie ensures to make a fashion statement. If the netflix's blood sisters actress isn't killin' it on set then she's taking fashion by the horns from the streets of Nigeria to Paris.
If there's one thing Ini's Instagram feed has taught us, it's that she's not scared of bold colors and styles. Somehow this reflects in the bits of her we see on screen, a bubbling and cheerful being. Over the last few years, we've seen consistency in her styling and she always meets the standard she has set for her brand.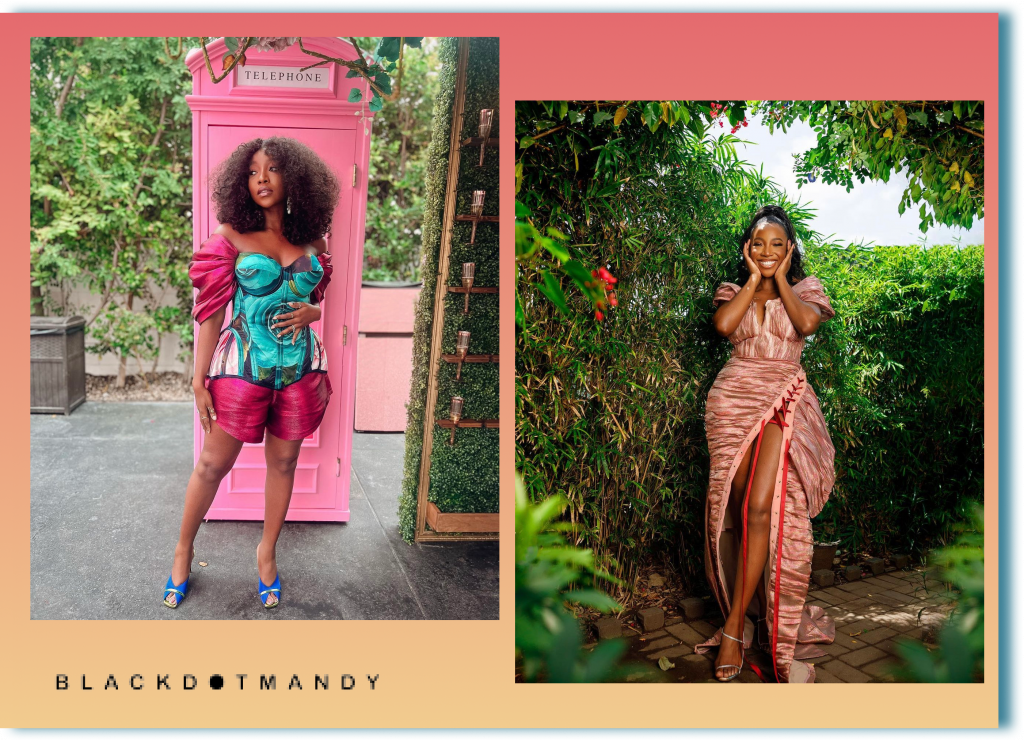 Ini has remained the perfect muse for fashion designer Lanre Da Silva Ajayi. She's seen recently rocking a floral two-piece by the fashion icon in the first image and in the latter she's in a drawstring gown by LDA. Truth be told, we've never seen a drawstring gown as glorious as this piece. Ini's sense of fashion is daring, chic, and commanding.
Colors and a bold style are part of Ini Dima's branding and we see why she easily tops the charts in Bella Naija Styles we are here for her reign and would gladly take fashion tips from her
Ini Dima Okojie is Undoubtedly a Fashion Icon with Bold Styles and we are in love.