Gordon's Playground took a cocktail party to a whole different level. To close the Lagos cocktail week which ran between the 14th to 22nd of October, Gordon's took us to a whole different world of colors. They also launched new Gordon's Sunset and Orange and even had us match our personalities with each on Zikoko. Gordon's was the main character of Lagos cocktail week if you ask us. Gordon's Playground : Our Top 6 Highlights Here
The Setup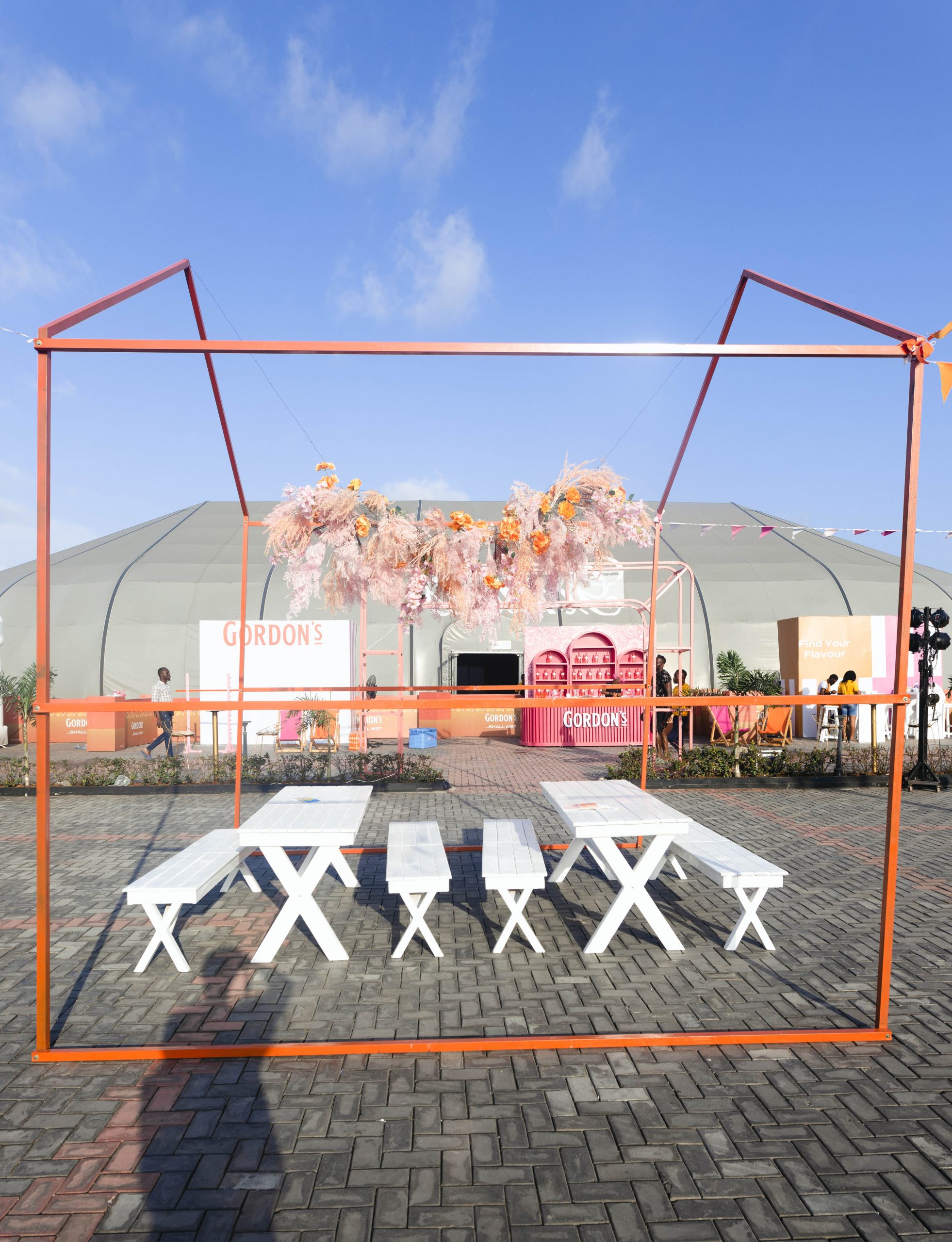 Cocktail time! Drinks are free! Sunshine and Tropicana Vibes are everything we are getting from the setup at Gordon's Playground. From Lagos down to a beach in Mauritius during the summer, that's exactly where Gordon's took us. We would live to remain in this space forever, from the color co-ord, the new Gordons at the bar to the vintage car everything was giving luxury.
A Night of Gordons and Vibes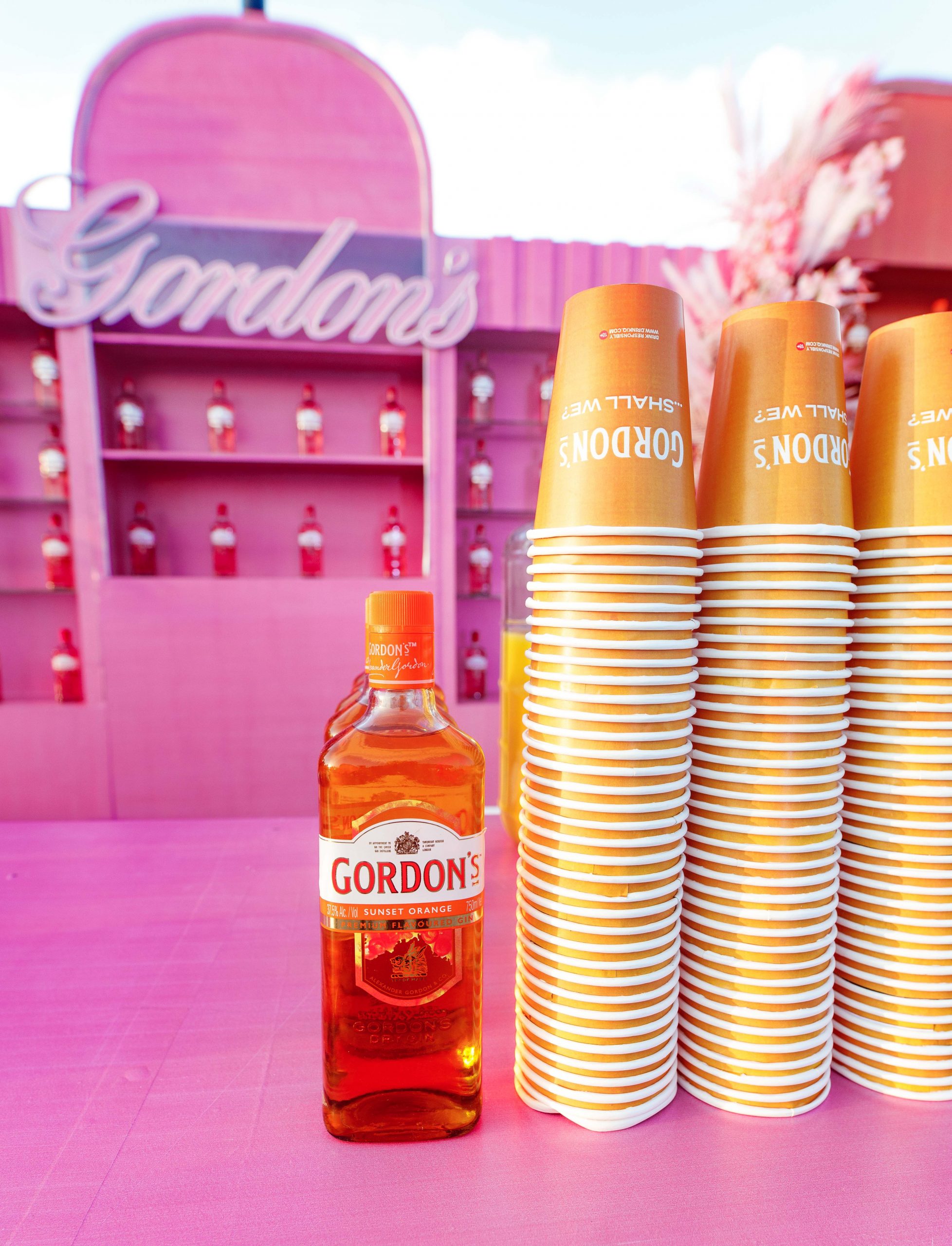 What better way to have fun and gist with friends over Gordon's "not subtly" in the background like we said, "main character energy only"? The vibes at Gordon's playground were off the roof. We can create an entire career of cocktail tasting with the new Gordon's. Guinness is truly a brand that focuses on innovation. Gordon's has managed to bring maximum fun from the house of Big brother Lockdown edition to our very own house parties, we know what we shouldn't be missing at any of these.
The Fashion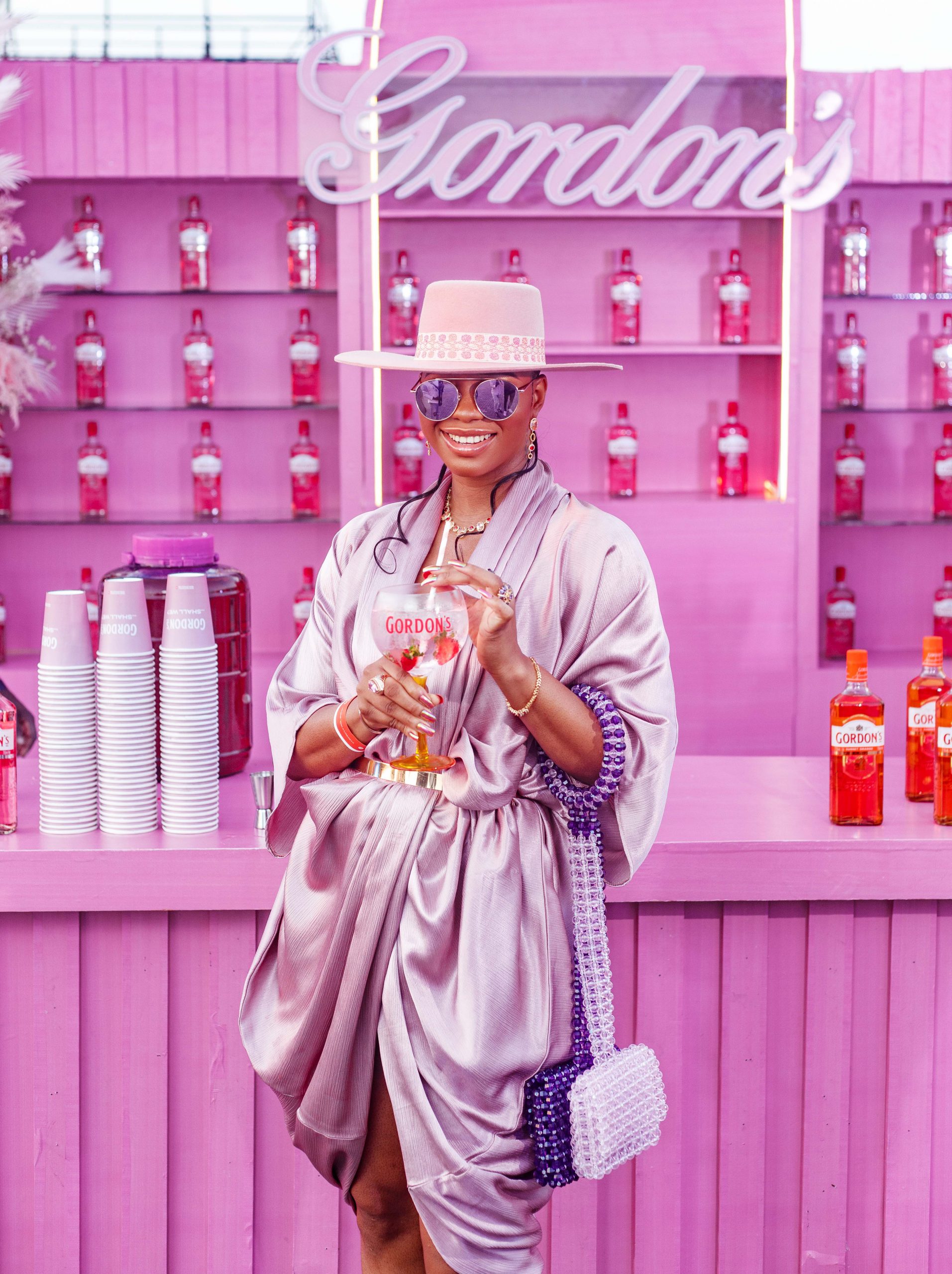 If you're going to make a fashion statement, you'd better do it right! And that's the reason we jig with the social class of Lagos. Events are the new runway and Gordon's playground won't be any different. From fashion influencer Jennifer Oseh (@theladyvhodka) to fashion and lifestyle creator Akin Faminu (@akinfaminu) all dressed up serving looks as though they were on a cover of a lifestyle magazine.
Mixology and Bartending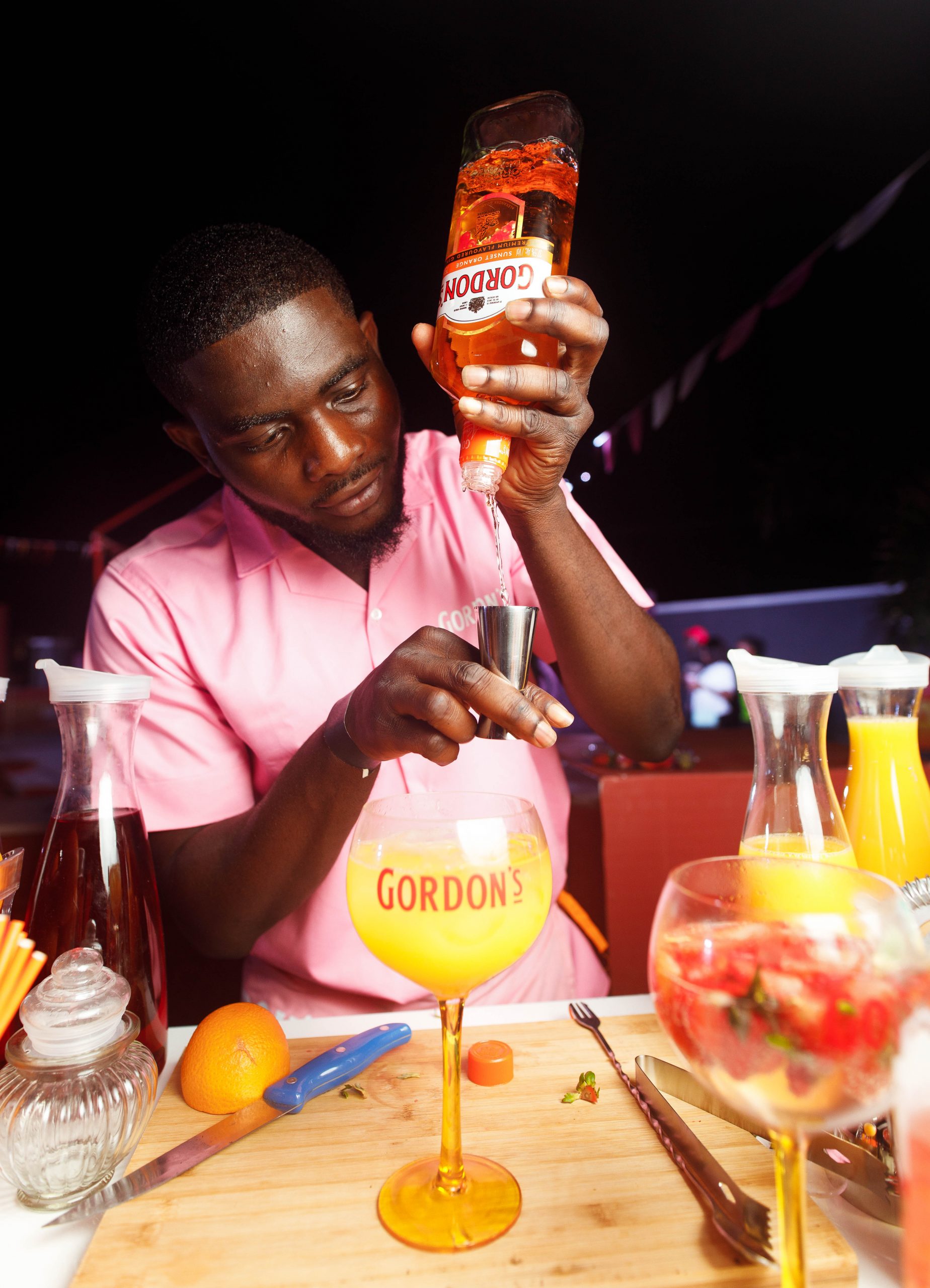 We might not have a full understating of what's going on between the bartender and his art but we are loving the display, the attention, and definitely the result. Gordon's sunset orange and pink berry had the best launch into our world thanks to the amazing guys at the bar. Thankfully at this party like Ice Prince said "we didn't buy drinks at this bar".
Karaoke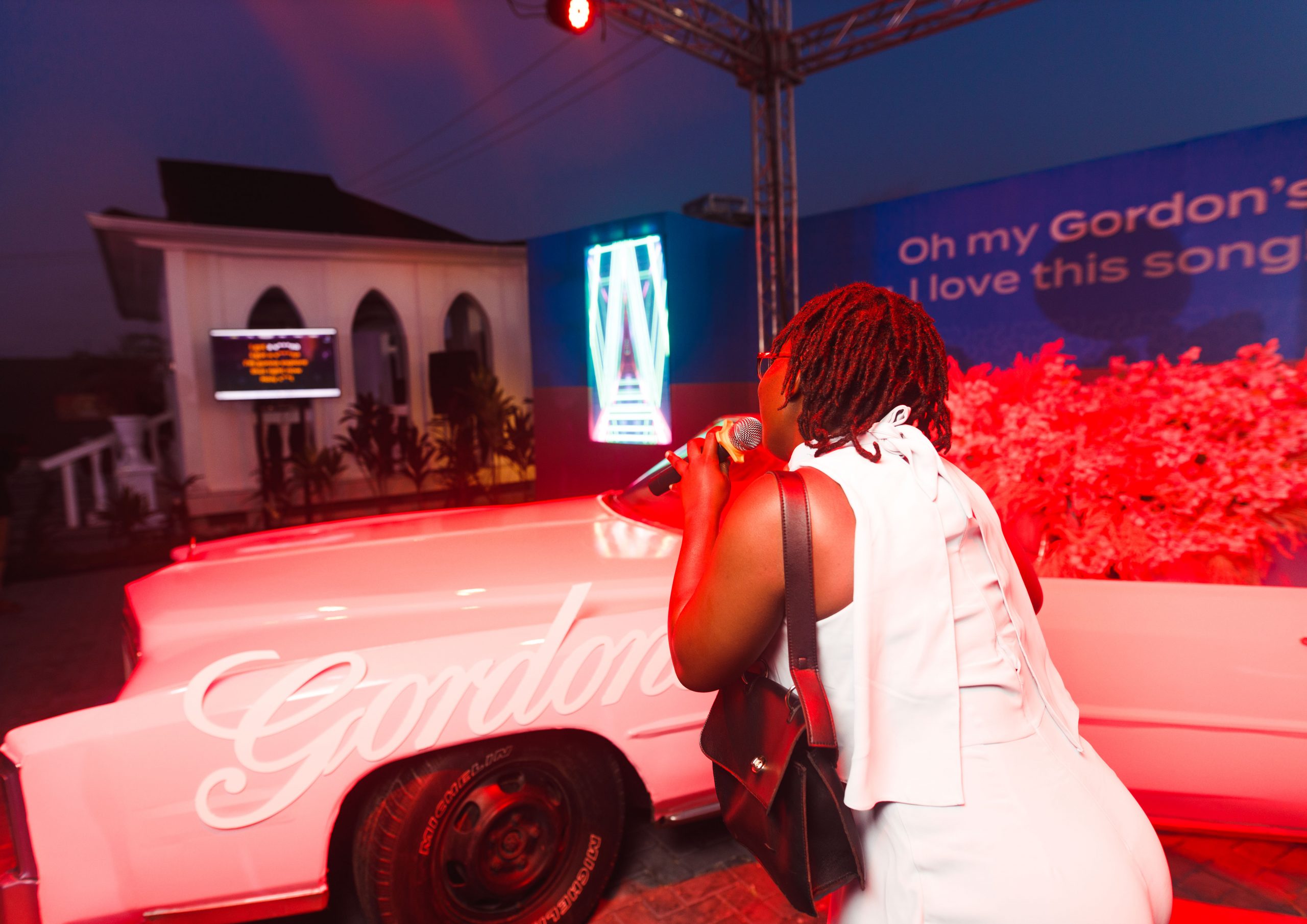 "Oh my Gordon's , I love this song'
So many ways to have maximum fun at the playground, it will really go down in the fun books as the party of the year.
A Mini Concert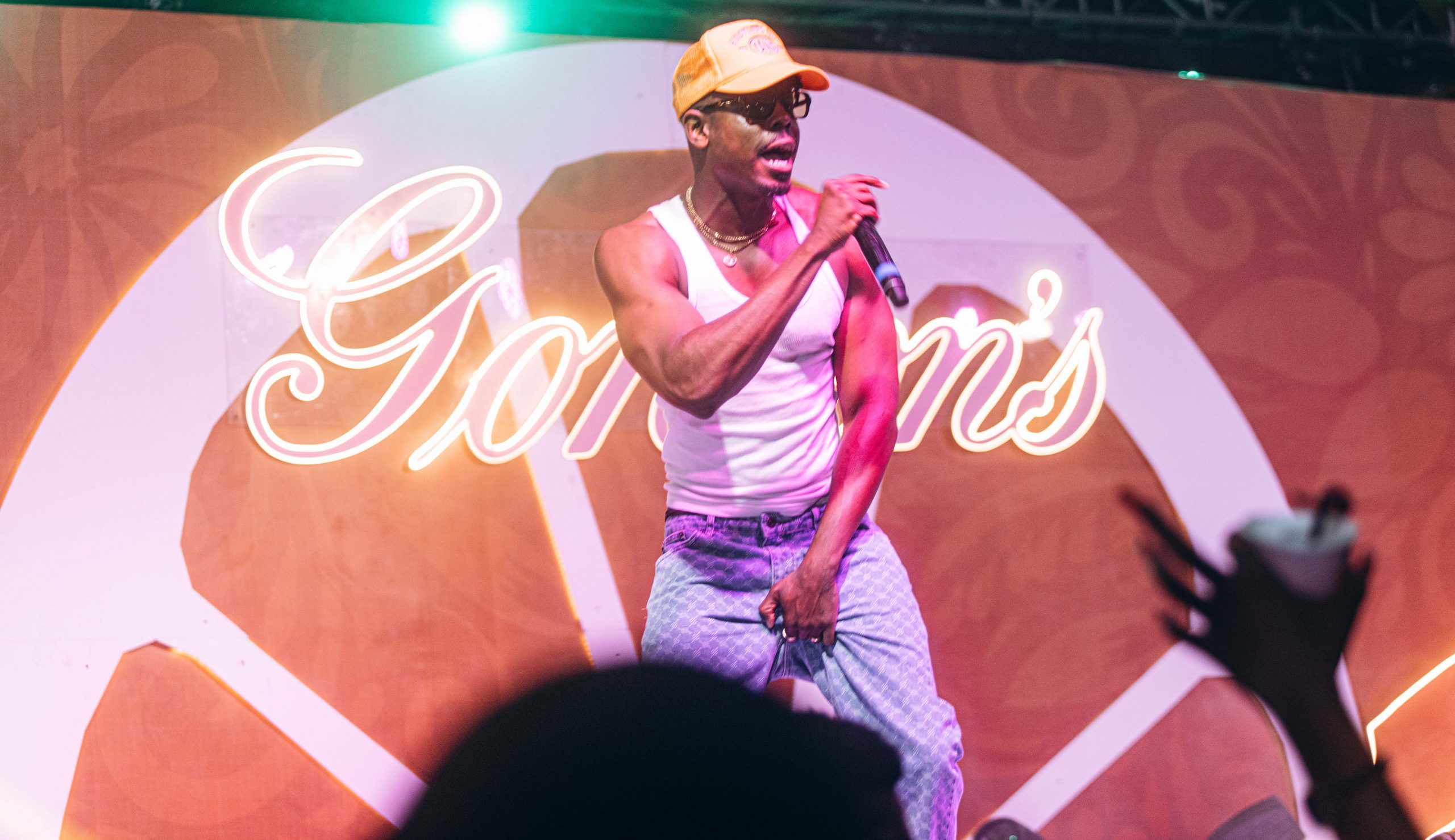 If we are leaving the comfort of our bed for a cocktail party, then they better be great music. Even better if it's live music from our favorite artiste,a lit Dj set and Gordon's said " hold my beer or cocktail" whichever. With thrilling performances from Reekado Banks, Ladipoe, Ycee, and Wurld, it truly was a shutdown.
Image Source: Walter Photographs