Top Nigerian Youtube Series You Should Binge, there's a whole movie world outside of Netflix, Africa magic, and our home channels and that's Youtube. We have channels like Ndani Tv, Red Tv, TNC Africa, and Neptune 3 studios for this. We've got you covered if you're searching for a series that will have you glued to your screens. From our picks, we've got four unique Nigerian Youtube series that gives us the thrills and in no particular order :
Skinny Girl In Transit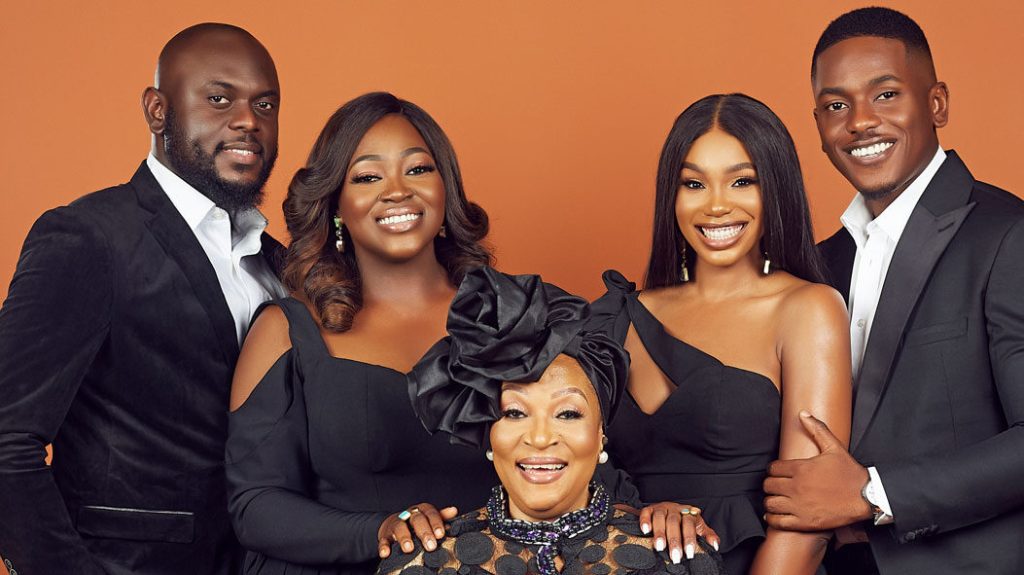 This show has been on since 2015 but it's never too late to get with the program. It's one of our favorite series from Ndani TV, a media house owned by GT Bank. They have several shows airing but this show tops it. It tells the story of a media girl on a journey of becoming, career-wise, navigating through self-growth, losing weight, and finding love. This drama is also spiced with a bit of family drama from both Tiwa (the protagonist) and other cast members.
The pilot episode "The intervention" kicks off with Tiwa in a trance in which she was receiving a massage until she's brought back to reality with a resounding slap from her mother. The episode dives into her weight loss journey, pressures from her hilarious mum, and a quest to find a husband.
The cast is quite familiar if you're a fan of Nollywood. Abimbola Craig acts as Tiwa the main character, Sharon Ooja as the fun sister Shalewa, Ayoola Ayoola winner of project fame West Africa season 5 acts as Mide, and Nollywood Veteran Ngozi Nwosu. In addition to the main cast, there is a cameo from a lot of big Nollywood stars as the series progresses.
Kick off with the first episode here and join millions of fans who are waiting on the 7th season of SGIT.
You might also want to check out some lifestyle content before moving to number two on the list.
Best Friends In The World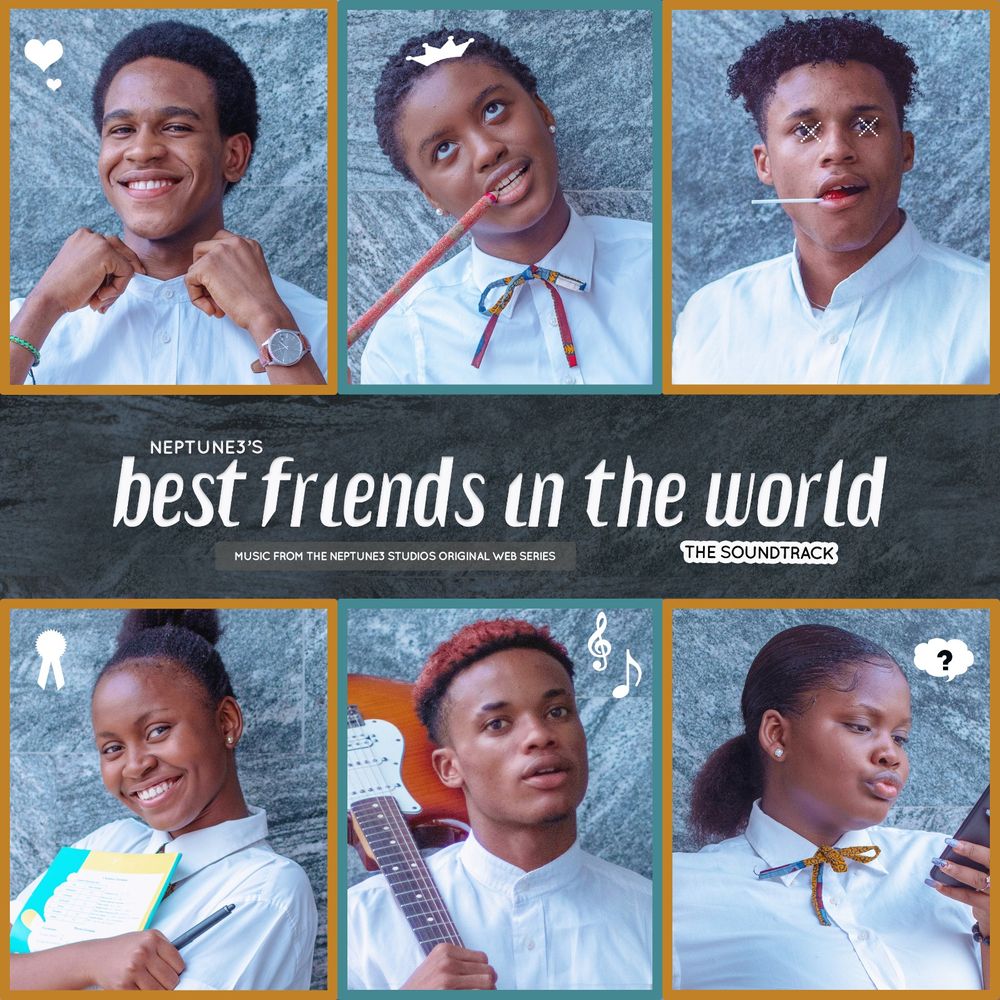 Feel good, simple, fun, and puberty… Those might be the perfect words to describe this series but then you have the main character Olive who has a savior complex and doesn't quite do what teenagers her age does. Best friends in the world revolve around three friends and their journey through junior and high school. If you were ever a fan of Wale Adenuga's Binta and Friends or Dear Mother who might consider watching this. And if this is too young for you, the next option will be perfect.
The pilot episode of this show has gathered almost 5 Million views and millions of subscribers/fans across the world. Aired on Neptune 3 studios owned by the Damina sisters; Jemima, Jesimel, and Jeiel Damina. Several media houses have noted the series to be one of the biggest teen dramas on the continent.
Kicked off on a low budget in the city of Uyo, Nigeria where production is still currently on and with zero back-ups from big production houses. It's remarkable how far Neptune 3 studios has grown. After several failed attempts to get a big Lagos breakthrough the sisters decided to start the show as a short film and somehow it has rocketed into something unimaginable.
As the show progresses we see not just changes in the character but also growth in the actors themselves, as most of the actors were novices and this was their first project. The show circles around adolescence, education, societal issues, and friendships.
Game On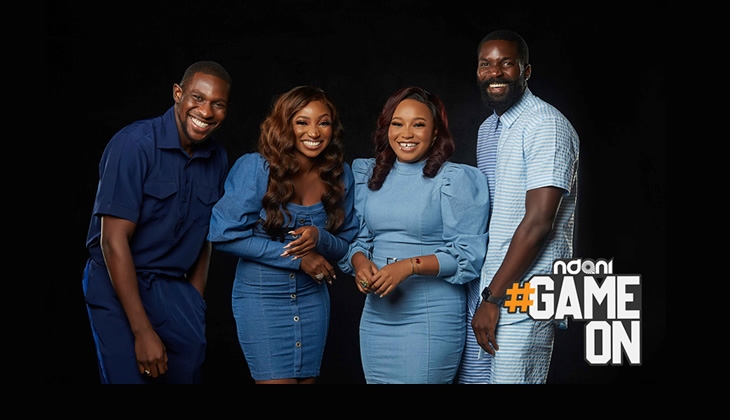 Ndani Tv again !! Ndani Tv is the GOAT in creating youtube series and recently on the SGIT hiatus, they've managed to keep us glued to the channel. Lately, it feels like they are in a rush with so many shows nevertheless, they are entertaining so no complaints.
Back to Game On, four friends who have known each other since their university days with two in a committed marriage and the other in a live-in relationship. This show tells the story of betrayal, friendship, pressures of marriage, and secrets. It stars new and familiar faces like Ebenezer Eno, Omowunmi Dada, Eso Dike, Taye Arimoro, Eve Bankong and is directed by Abimbola Craig
The Men's Club
It's giving elite, bossy trips to Zanzibar. Lol, Our favorite thing about this show isn't just the subtle display of wealth and soft life but also the actors and actress who fits so well in their respective roles. Like the title, the show takes us into the lives of four young men some of who come from old money and others who have managed to survive difficulties and whatever shades life threw into wealth.
With these young men, you can't sit with them at the bar. They are the circle the world warned you about. Aminu, Louis, Lanre, and Tayo are friends but yet they are so different. We've the mama's boy to the sugar boy who got a deep obsession with older women. There's so much drama to look out for in the lives of these young men but you get to enjoy the best romance a Nigerian movie can offer.
Ayoola Ayoola from SGIT is a member of the cast, alongside Baaj Adebule, Efe Iwara, and Daniel Etim Effiong.